Do you feel like you're standing at a crossroads not knowing which way to turn?



Is life feeling out of balance?

Would you like to break through stress and anxiety?



Or maybe you want to explore your life purpose?

FREE 15 minute guided relaxation when you subscribe to the mailing list.
What do others say about Inspire Self Healing:
"I can't believe how quickly the techniques worked. I was much more calmer and confident about my performance."
"I am no longer waiting for the next 'crisis feeling', I now have made peace...Also I am totally not smoking. I don't need that as a crutch when I get stressed....Thank you."
"....after years of suffering creative blocks..I have now finished my first novel."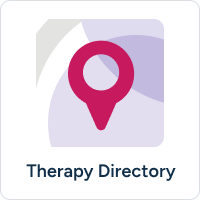 Registered with Therapy Directory

Welcome and thank you for visiting
Inspire Self Healing offers women a range of holistic therapies to
Increase your confidence
Improve the relationship with yourself and others
Create freedom from habits that do not serve you
Embrace challenges and see them as opportunities for growth
Focus on your passion Explore your life purpose
Live with more happiness
'Who looks outside dreams;
who looks inside awakens.'

Carl Jung
Inspire Self Healing as the name suggests comes from the belief

that everyone has their unique ability to heal themselves.
However sometimes life experiences can make it more difficult for you to believe this. During these times, accessing support can enable you to see different perspectives, to make sense of what you're experiencing and to let go of what is causing you disharmony.
Imagine feeling more free, breaking through patterns and limiting beliefs in order to create more peace and happiness in you life.
A holistic approach is used to inspire you to move forward, make positive changes and support you to access the power and wisdom which already resides in you.

Inspire Self Healing offers 1-1 sessions, workshops, courses and also works with organisations to provide wellbeing days.



News!
Women's Visualisation Group: Every Tuesday
6.30pm -7.30pm
E17, London Investment: £6
Please contact for further information.
"Really enjoyed the first session, that was the best guided meditation I have ever been to. I felt totally relaxed in the group & gained some valuable food for thought. Looking forward to next weeks session ."
For your FREE telephone consultation ring: 07775 424 537